Common Interest Services, Inc. aims to provide an enjoyable and challenging professional environment for our employees. We know that employees who are appreciated are more likely to want to be a part of the team and to work harder for our clients. We provide an array of opportunities for growth and professional development through industry education and networking.
To become a portfolio manager, employees of Common Interest Services, Inc. must first obtain the CCAM® designation from California Association of Community Managers, Inc.SM and the CMCA designation from the Community Association Managers International Certification Board (formerly NBC-CAM). Each manager, including the owner, works closely with PCAM designated managers and participates in continuing industry education.
CIS currently utilizes an accounting and support staff of 8 full time members with experience ranging from 4 to 13 years.
Nels Atha, PCAM
CEO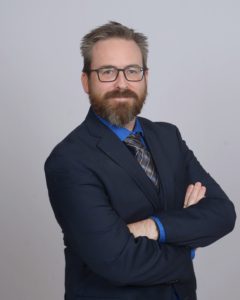 With over 15 years experience in the industry, Nels has worked with all kinds of associations and is familiar with the many challenges facing associations and their members. After many years working with Management Professionals, Inc., an industry leading company with over 30 years of experience, Nels embraced the opportunity to start his own management company and in 2011 incorporated Common Interest Services. Shortly thereafter, CIS contracted with Management Professionals, Inc. to provide back office support, lending their knowledgeable staff and groundbreaking operating software to his entrepreneurial endeavor and allowing CIS to operate with higher efficiency, accuracy and at a lower cost than most other management companies in the area. In 2015, Nels negotiated the purchase of a sizable portion of a local competitor and effectively doubled the size of the company. While looking to expand CIS further, Nels expanded his breadth of knowledge by getting more involved in the industry through volunteer work with the Greater Los Angeles Chapter of Community Associations Institute. In 2016, he was appointed as one of two delegates to the California Legislative Action Committee.  In addition to serving on multiple chapter committees, Nels works to educate attorneys and legislators on upcoming bills which affect our clients and community associations throughout California. In 2017, Nels completed the prerequisites for the PCAM designation, the highest professional recognition available nationwide to managers who specialize in community association management. He completed the final requirement, the Case Study, in December and was awarded the PCAM designation in January 2018. Nels enjoys navigating the challenges faced by his clients, offering his guidance and sharing the knowledge he has gained through his many years of experience in the industry.