Access Your Account Anytime, Anywhere
Save Time, Save Money For You and Your Association
Sign up for Autopay and Paperless Statements
Download/View Association Documents
Log In Now or Register for Instant Access

OWNER ACCESS - ACCOUNT HISTORY
Owner's have 24/7 access to their live account history. 
View/Download monthly statement.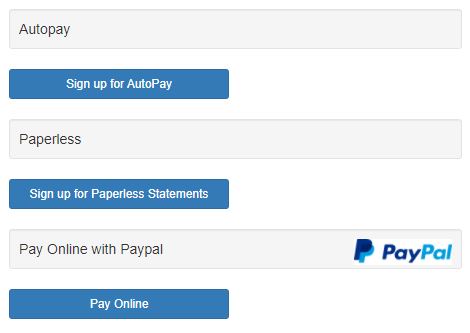 OWNER ACCESS - PAYMENT OPTIONS
Sign up for AutoPay and Paperless Statements anytime.
Make one time credit card payments online via PayPal.

*PayPal fees apply

OWNER ACCESS - ASSOCIATION DOCUMENTS
View and download available association documents including governing documents, minutes, budgets, reserve studies, insurance certificates, assessment notices and more. Board members receive enhanced document access.

BOARD ACCESS - OWNER INFORMATION
View account information for all owners.

BOARD ACCESS - BANK BALANCES
View bank balances for all association bank accounts.

BOARD ACCESS - ACCOUNTS PAYABLE
View vendor history, download copies of invoices, view check details and vendor contact information. Generate payable reports. 

BOARD ACCESS - INVOICE APPROVAL
Online payable approval gives the board complete control over vendor payments and saves time and money by eliminating check signing. Receive a weekly email notification that invoices are ready for approval. Invoice reference and GL coding can be reviewed, invoices may be placed on hold, notes or instructions for your manager may be added. Approved invoices are printed and mailed directly to vendors.

BOARD ACCESS - REPORTS
Generate and view/print a variety of association reports including owner listing, aging report, collection action report, vendor history and financial reports.